Details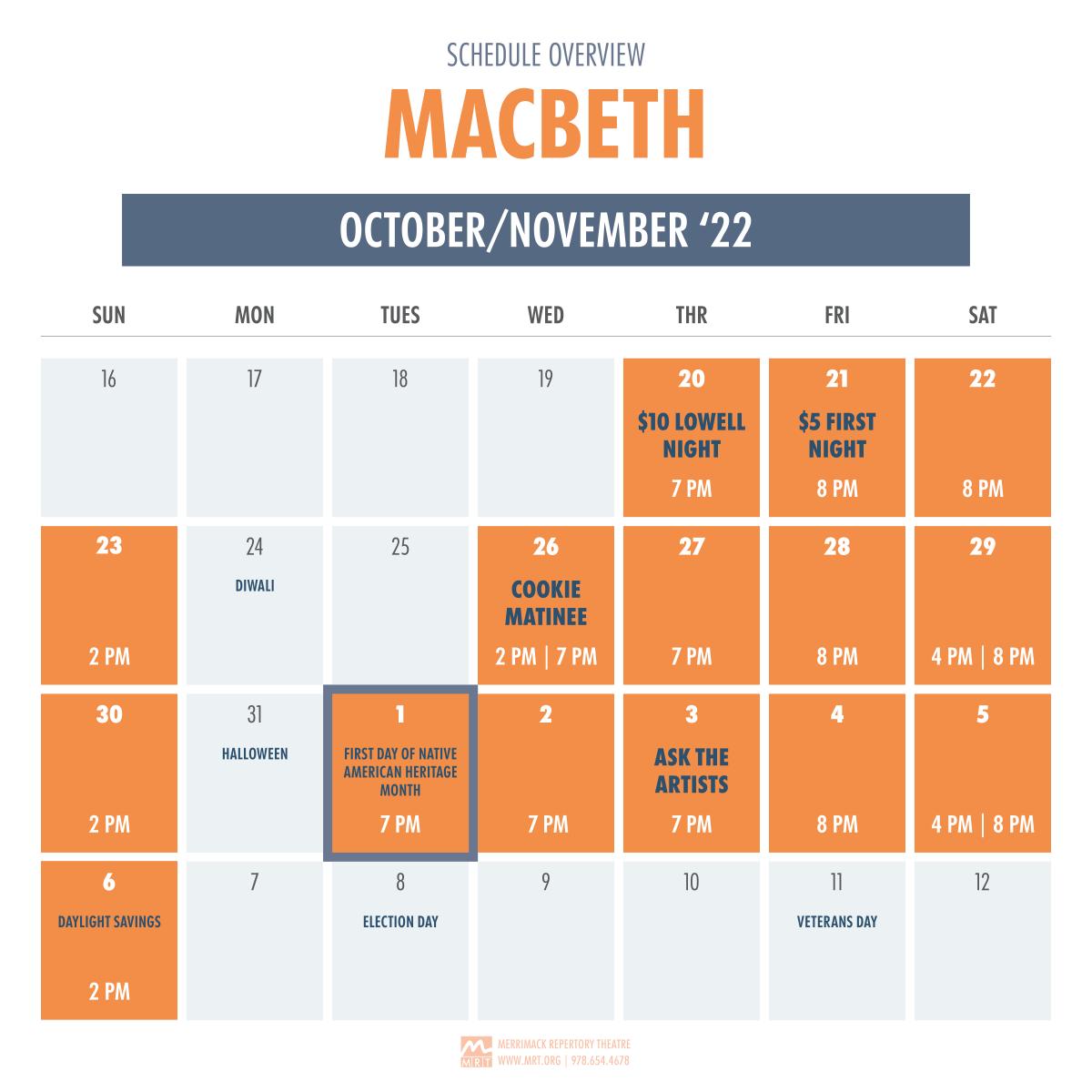 DISCOUNTS FOR EVERY WALLET!
General $15 off for any performance, valid in Zones A/B/C. Promo Code Macbeth15. Offer may end at any time, non-refundable, based on availability. 
MRTLE - 2 for $30 - Limited seats, Zone D only, promo code MRTLE. Valid only Tue/Wed/Thu/Fri evenings. (Special may end at any time, no refunds, no exchanges.)
Student Discounts - All students $15 tickets to any show in person, by phone, or online. MCC and UML students: $10 tickets. Student ID required to pick up your tickets.
For recurring discounts - $5 First Night; $10 Lowell Night; Educator, Group, Military Discounts, and more - visit the DISCOUNTS page. For further information, contact the Enterprise Bank Box Office at box_office@mrt.org or 978-654-4678.
Creative Team
JENNA BAINBRIDGE (Witch/Lady Macbeth)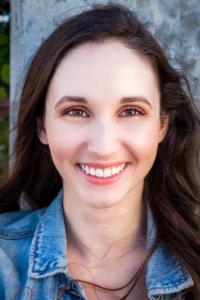 Jenna was most recently seen Off-Broadway at NY's Public Theatre in Suffs, created by Shaina Taub. Regional credits include Richard III/Joan of Arc in Bring Down the House Parts 1 & 2 and Penny in Hairspray (Oregon Shakespeare Festival), Mary in Jesus Christ Superstar (Arvada Center), Hermia in A Midsummer Night's Dream (Colorado Shakespeare Festival), Cinderella in Into the Woods (Phamaly). Jenna has become a passionate Disability Rights advocate; while the disabled population of the United States is just under 20%, they are represented in fewer than 1% of roles on the stage and screen. Jenna is a partner in ConsultAbility, an organization endeavoring to make theatres and theatre education more accessible to people of all abilities. She lives in New York and teaches voice in her spare time. she/her/hers.
ALEXIS BRONKOVIC (Witch/Macbeth)
MRT: Silent Sky, earned Best Actress IRNE nomination (Henrietta Leavitt), Miss Bennett: Christmas at Pemberley (Elizabeth Bennet), The Wickhams: Christmas at Pemberley (Elizabeth Darcy). Off-Broadway/New York: The Big Broadcast (The Barrow Group Theatre), Tiny Geniuses (Fringe NYC at the Here Arts Center). Regional: Born Yesterday (Billie Dawn), Guthrie Theater; world premiere of The Folks at Home (Brittany/Alice), Baltimore Center Stage; Miss Bennet: Christmas at Pemberley (Elizabeth Bennet), Arizona Theatre Company; Amadeus (Constanze), Maltz Jupiter Theatre; A Christmas Carol (Belle), Actors Theatre of Louisville; Postwave Spectacular (Allie), Heist (Kate Shapiro), Humana Festival at Actors Theatre of Louisville. Web-series: 2Some, Rainbow Ruthie. TV: Law & Order: SVU (Amberlynn Rollins), Uncoupled, FBI Most Wanted, Blacklist, Younger, The Affair, Royal Pains, Blue Bloods. Film: Oleander, The Reunion, How to Say Goodbye, Jimmy & Don, Veritaphobia, Julia. Education: Marymount Manhattan College, Actors Theatre of Louisville Professional Training Company alum. Other: Thrilled to be back at MRT. So much love and thanks to her Rats and Fire Dragon. she/her/hers
MILICENT WRIGHT (Witch/Macduff)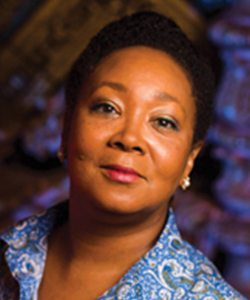 Milicent is thrilled to be back at MRT! She was directed by Courtney Sale in last season's The Rise and Fall of Holly Fudge by Trista Baldwin. Exciting news for MRT subscribers is that MRT's commissioned new play, The Rise and Fall of Holly Fudge will get a second production this year in Indianapolis, IN at the Phoenix Theatre Cultural Center with Milicent playing Carol, not Chris, in that production! Milicent, who hails from Indianapolis, performed this summer in RICKY 3: A Hip Hop Shakespeare RICHARD III directed by Mikael Burk for Indianapolis Shakespeare Company, of which she is a company member. Primarily she was seen at the Indiana Repertory Theatre (IRT) in their production of A Christmas Carol. Other Shakespeare plays she enjoyed doing are A Midsummer Night's Dream and Twelfth Night for Indianapolis Shakespeare Company and Romeo and Juliet, As You Like It, and Julius Caesar at the IRT.  Known for doing plays where she plays multiple characters, a few favorites are Bridge and Tunnel, NEAT, Pretty Fire, And Her Hair Went with Her. "My thanks to Rosa Joshi for taking a chance on me, I am dedicating this show to the memory of my friend Robert Neal and heart's appreciation to board member Evan Shapiro and his wife, Belinda Juran for making my first visit to Lowell so delightful that I had to come back!" she/her/hers.
Rosa is thrilled to be working at Merrimack Repertory Theatre with this amazing group of artists. A theatre director, producer, and educator, Rosa especially loves working on Shakespeare.  As a founding member of upstart crow collective (ucc), a theatre company that produces classical plays with diverse casts of women and non-binary people, she is committed to reimagining classical texts for the 21st Century. Rosa's directing credits include: King John (upstart crow collective and Oregon Shakespeare Festival/OSF); Bring Down the House (ucc at OSF and Seattle Shakespeare Company/SSC); As You Like It, Henry V (OSF); Henry IV Part I (Folger Theatre); Richard III, Richard II (SSC); Titus Andronicus (ucc); and John Baxter is a Switch Hitter (Intiman Theatre). she/her/hers.
LUCIANA STECCONI SET DESIGNER
Luciana's recent designs include: Waiting for Godot (Barrington Stage), Anna in the Tropics (Bay Street Theatre), Agatha Christie's Murder on the Orient Express and Antonio's Song (Milwaukee Rep), Witch (Huntington Theatre Company), John Proctor is the Villain (Studio Theatre), Private (Mosaic Theatre Company), A Wind in the Door (The Kennedy Center Theater for Young Audiences). She has designed for Woolly Mammoth Theatre Company, Round House Theatre, Signature Theatre, Theater J, Everyman Theatre, Olney Theatre, and the Contemporary American Theatre Festival, among others. She is an Assistant Professor in Scenic Design at Emerson College. Luciana holds an MFA in design from Brandeis University and is a member of United Scenic Artists, Local 829, IATSE. Upcoming shows include: The Art of Burning (a co-production between Huntington Theatre Company and Hartford Stage Company) and Antonio's Song at the Goodman Theatre. she/her/hers. www.lucianastecconi.com
YAO CHEN COSTUME DESIGNER
Originally from China, Yao is a costume designer and illustrator with international design credits. MRT Productions: Until the Flood, The Rise and Fall of Holly Fudge, Letters From Home (2023). Recent productions: Paper Dream of Harry Chin at Indiana Repertory Theatre, Miss You like Hell in Theatre Square, Babel and Ushuaia Blue at Contemporary American Theatre Festival.  She has been an active collaborator with Seattle Children's Theatre, Shakespeare Theatre of New Jersey, Berkshire Theatre Group, Trinity Repertory Company, Indiana Repertory Theatre, Merrimack Repertory Theatre, TheatreSquared, Contemporary American Theatre Festival, Orlando Repertory Theatre, Orlando Shakespeare Theatre, Brandies Theatre Company, Karen Reedy Dance Studio, Beijing Normal University, Gudao Yue Zhong Theatre Studio in Beijing, China, and Expresso Theatre in San Jose, Costa Rica. Members of USA 829. she/her/hers. https://www.yao-chen.com.
CAROLINA ORTIZ HERRERA LIGHTING DESIGNER
Carolina is a Mexican-born and New York-based Lighting Designer for theatre, opera, and dance. Selective credits include: Good Night, Oscar (Goodman Theatre); Doubt, 4000 Miles (Westport Country Playhouse); Everything Rises (Royce Hall); A Woman of the World, Until the Flood (Merrimack Theatre Repertory); All's Well That Ends Well (Oregon Shakespeare Festival); American Mariachi (Arizona Theatre Company); I & You (Bristol Riverside Theatre); The Lion, the Witch, and the Wardrobe (Northern Stage); Seven Guitars (Yale Repertory Theatre); Yellowman, nominated Best Lighting Design at Audelco's Awards (Billie Holiday Theatre); Florencia en el Amazonas (Shubert Theatre), and The Cunning Little Vixen (Opera Theatre of Yale). Carolina is the Lighting Director for Calpulli Mexican Dance Company. Memberships: La Gente Network, Wingspace Theatrical Design, and USA Local 829. Education: MFA, Yale School of Drama. www.carolinaeortiz.com. she/her/hers
PORNCHANOK "NOK" KANCHANABANCA SOUND DESIGNER
Pornchanok is a Thai artist, sound designer, musician, and composer. Recent productions include The Seagull, Choir Boy (Steppenwolf), Gem of the Ocean (The Goodman), Common Ground Revisited (Huntington Theatre Company), and The Wolves (McCarter Theater). Nok has worked with theatre companies across the United States, including Lincoln Center, Rattlestick Theater, Actors Theatre, Geva Theatre, Everyman Theatre, Montana Shakespeare, Oregon Shakespeare Festival, Actors Theatre, Cincinnati Playhouse, St. Louis Rep, American Player Theatre, and Milwaukee Repertory Theater, among many others. She has collaborated with performing groups and theatre companies in Thailand, including B-Floor Theatre, Babymime, Crescent Moon, and Democrazy Theatre Studio, since 2008. Nok graduated from the Yale School of Drama and is a member of the Theatrical Sound Designers and Composers Associate (TSDCA) and a member of USA Local 829. www.wishnok-music.com. she/her/hers.
JOEL MERCIER MUSIC DIRECTOR
Joel is excited to be joining the MRT team for the first time. As Music Director and/or Arranger, favorite regional credits include The Full Monty and A Christmas Carol (Palace Theatre, NH); The Secret Garden, My Fair Lady, and The Hunchback of Notre Dame (Idaho Shakespeare Festival); Chicago, Annie, and The Spitfire Grill (Northern Stage, VT); Inspire (American Music Theatre, PA); Les Misérables (Great Lakes Theatre, OH), which won the Cleveland Critics and Broadway World Award for Best Music Director, as well as supervising several special concerts at NYC's Duplex, Westbeth Off-Broadway, and Nokia Theatre Times Square. Now a NH resident, Mercier spent six seasons as the Resident Music Director at New London Barn Playhouse, three years as a Guest Artist in the Dartmouth College Theatre Department, and has been the Producing Artistic Director of the North Country Center for the Arts at Jean's Playhouse since 2017. www.joelmercier.com for more info. he/him/his.
ELIZABETH YVETTE RAMIREZ STAGE MANAGER
Elizabeth is a Boston-based stage manager, director, and labor leader. They are delighted to join Merrimack Repertory Theatre for the first time. Regional credits include A.R.T: Twilight Los Angeles 1992, Macbeth in Stride. Hanover Theater Repertory: Julius Caesar. Lyric Stage: Mr. Parent. Central Square Theater: Front Porch @ Starlight, Vanity Fair, A Christmas Carol 2018 & 2019, Journey to the West. New Repertory Theatre: Keyping, Lonely Planet, Statements After an Arrest… Actors' Shakespeare Project: King Lear. Greater Boston Theater Company: Three Musketeers, The Salonnieres, The Importance of Being Earnest. Moonbox Productions: Caroline or Change. Reagle Music Theatre: The Music Man, Anything Goes. When not in the theater, they are the Managing Producer for The Imagine Neighborhood podcast, teaching social and emotional learning to kids with fire pirates, fart tornados, and vampire vacuum cleaners. she/they/them.
SARAH R. KATZ PRODUCTION ASSISTANT