LIVE THEATRE
More than a gift, it's an experience!
GIFT CERTIFICATES Any Value! Any Show! Good Forever!
Live Entertainment: It's the gift they will remember. Good for any show, FOREVER. Can be applied to any ticket, including subscriptions. Gift certificates do not expire. To purchase a gift certificate, contact the Enterprise Bank Box Office at 978-654-4678 or click below.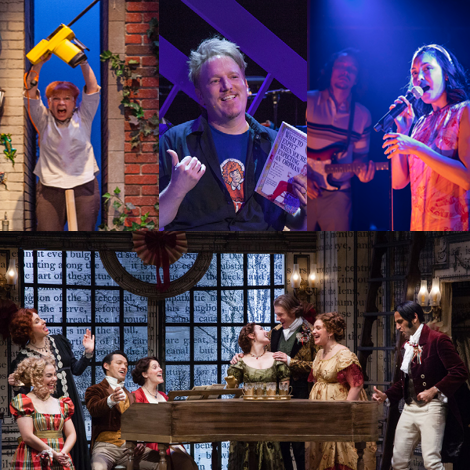 PHOTOS (clockwise from top left): Navida Stein in Native Gardens; Dan Finnerty in Little Orphan Danny; Matthew Yee and Aja Wiltshire in Cambodian Rock Band (photo by Liz Lauren, courtesy of Victory Gardens Theatre); Katie Grindeland, Veronika Duerr, Vichet Chum, Amanda Collins, Alexis Bronkovic, Jesse Hinson, Victoria Grace, and Shawn K. Jain in Miss Bennet: Christmas at Pemberley. Photos, except where noted, by Meghan Moore.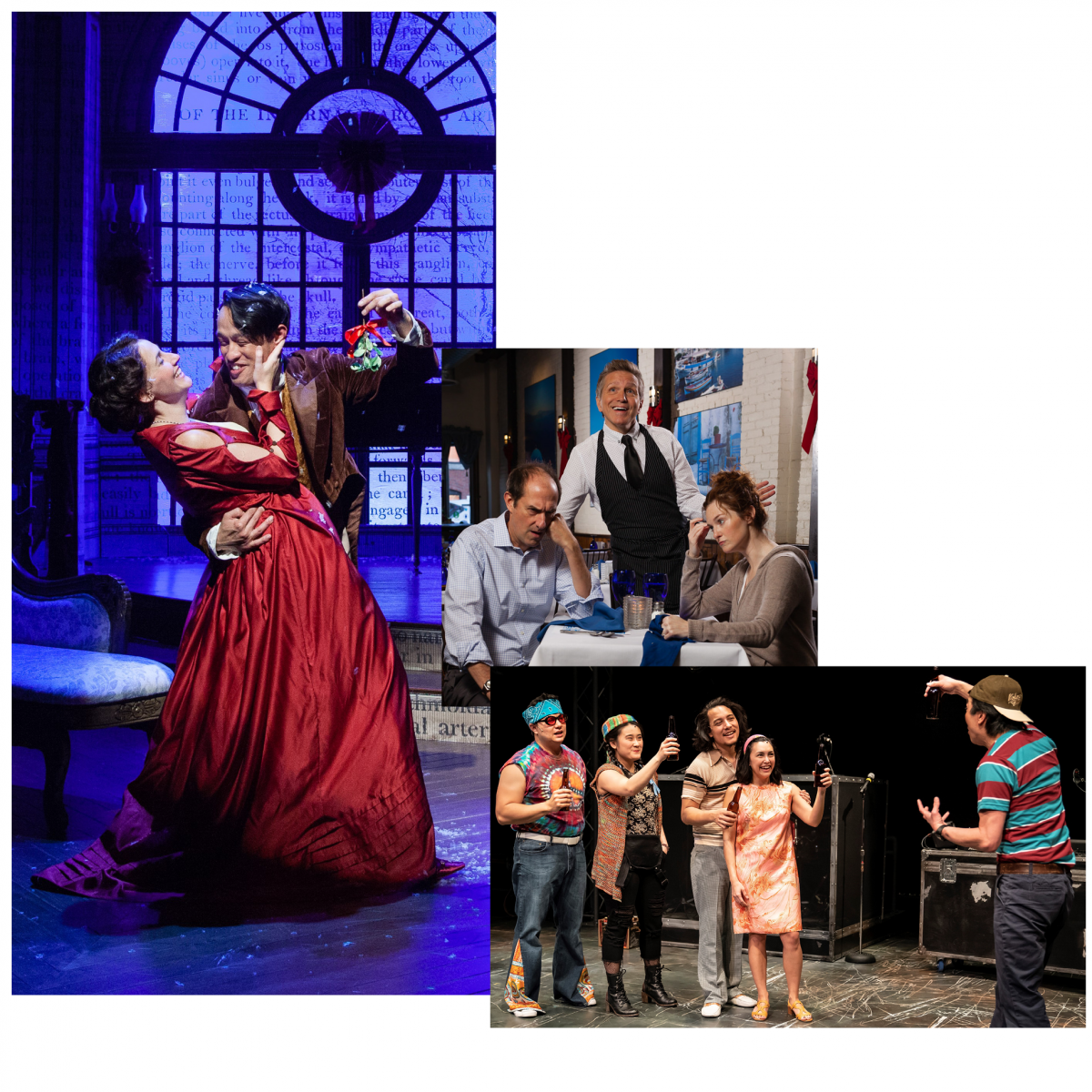 (clockwise from top left) Amanda Collins and Vichet Chum in Miss Bennet: Christmas at Pemberley. (l-r) Joel Van Liew, Brian Beacock, and Daina Griffith in Slow Food.
(l-r) Peter Sipla, Eileen Doan, Matthew Yee, Aja Wiltshire, and Greg Watanabe in Cambodian Rock Band. Photos: Meghan Moore
PHOTO BANNBER, TOP OF PAGE (l-r) Benim Foster and Kahleen Wise in Talley's Folly. Photo by Meghan Moore