Creative Team
Ramona Lisa Alexander (Nina)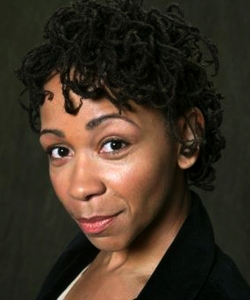 RAMONA LISA ALEXANDER (Nina). MRT: Debut. Regional: Romeo and Juliet (Nurse), The Boys from Syracuse, Commonwealth Shakespeare Company; The Barbecue and Saturday Night Sunday Morning, The Lyric Stage; Milk Like Sugar, Breathe Boom, Huntington Theatre Company; Days of Atonement, Israeli Stage; Arabian Nights, Harriot Jacobs, Ti-Jean & His Brothers, Moon for the Misbegotten, Central Square Theater; Seven Guitars, The Artist Repertory Theatre; The Brother/Sister Plays, King Hedley II, Portland Playhouse (Drammy Award); Intimate Apparel, W.H.A.T.; To Kill a Mockingbird Montana Rep, National Tour; A Christmas Carol, Berkshire Theatre Festival; Postcards from Earth, Guthrie Theatre; 103 Within the Veil, Company One (IRNE Award); Doubt, Newton Nomadic Theater; In the Continuum, Joe Turner's …, Up You Might Race Theatre Co (IRNE Award); In the Blood, Zeitgest Stage Company). Film/Television: Knock Around Kids, adekoje-filmwerks. Education: MFA Brandeis University.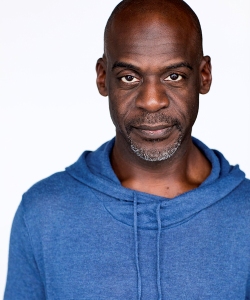 THOMAS SILCOTT (Jay Jackson) MRT: Debut. National/International Tours: Bring In Da Noise/Bring In Da Funk (Ovation Award). Regional: To Kill a Mockingbird, The Alliance Theatre; As You Like It, Hamlet, Colorado Shakespeare Festival; Ma Raineys Black Bottom, Mark Taper Forum; Athol Fugard's Painted Rocks at Revolver Creek and Coming Home, Fountain Theatre (world premiere); Master Harold and the Boys, Colony Theatre Co. (N.A.A.C.P. Award Nominee); Othello, Kingsmen Shakespeare Co.; Coming Home, Berkeley Rep (L.A. Weekly Award, N.A.A.C.P. Award Nominee). Film/Television: Gods and Generals, Anonymous Killers, Last Call Lenny, Chance, Hand of God, Heartbeat, Criminal Minds Beyond Borders, Rosewood, Raising the Bar, Desperate Housewives, Dirt, Girlfriends, Entourage, Standoff, The Others, Get Real.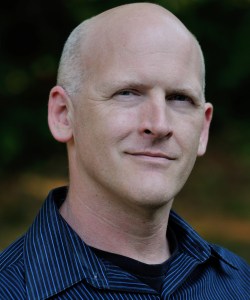 MRT: Debut. Regional: Romeo and Juliet (Lord Montague), Loves' Labour's Lost (Sir Nathaniel), King Lear (Duke of Albany), Boys from Syracuse (Aegean), Commonwealth Shakespeare Company; Billy Elliot: The Musical (Mr. Wilkinson), Wheelock Family Theatre; Amadeus (Giuseppe Bonno). Education: BS Fitchburg University.
Jeorge Bennett Watson (Wynton)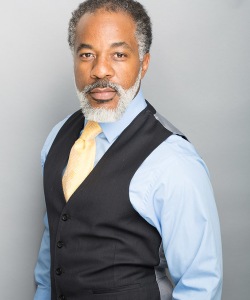 MRT: Debut. Regional: Antony & Cleopatra,Orlando Shakespeare Theatre; Fences, Pioneer Theatre Company; Fences, Triad Stages; Zooman & the Sign, Arena Players; Stopkiss, Wolly Mammoth Theatre; Topdog/Underdog, Studio Theatre; The Piano Lesson, Arena Stage; Three Sisters after Chekhov, Lower Depth Theatre Ensemble; New Orleans, Moving Arts. Film/Television: Luke Cage, Netflix; untitled affair project, LMN; Homicide: Life in the Streets, NBC; The Wire, HBO; Justified, FX; Shameless, Showtime; Cold Case, CBS; Saving Father, Red Wall Productions. Education: Studio Theatre Acting Conservatory, ESPA/Primary Stags, William Esper Studios/TK Acting Studios.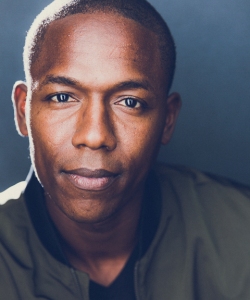 MRT: Debut. Off-Broadway: Julius Caesar, All the President's Men, The Odyssey. Regional: Richard III, The Tempest, Macbeth, Holiday Heart, Is the Truth Always in Black and White, Ain't it an Itch.
Marco Ramirez (Playwright)
Megan Sandberg-Zakian (Director)