Details
DISCOUNT OFFER
SEASON KICK-OFF 2-for-1 SPECIAL – July 22-28 only.
2-for-1 tickets for the performances below with promo code FIRST2FOR1. The special does not apply to Zone D "Super Saver" tickets, and the offer is limited to six seats per buyer.
Tiny Beautiful Things, Cambodian Rock Band, and Maytag Virgin – valid all performances
The Wickhams: Christmas at Pemberley – valid for performances Nov. 26-Dec. 8 only
Nine Simone: Four Women – valid for performances Feb. 12-Feb. 23 only
The Lowell Offering – valid for performances Mar. 18-25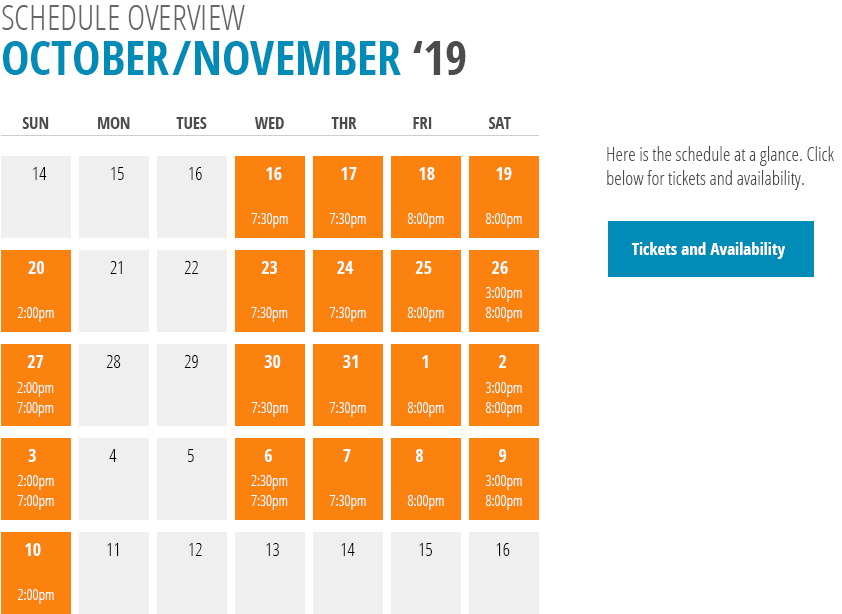 Events
$5 NIGHT: October 16 7:30 pm (Tickets on sale at 4:30 pm)
WINE DOWN FRIDAY: October 18, post-show
MRTEA: October 20, 1:30 pm
COOKIE MATINEE: November 6, 1:30PM
LOWELL NIGHT: October 24, 7:30 pm (Tickets on sale at 4:30 pm)
ASK THE ARTISTS POST-SHOW DISCUSSION: October 24 and October 31
EDUCATOR & MILITARY DISCOUNT DAY: October 26, 4:00 pm
LADIES NIGHT: October 31, 6:00 pm (must RSVP)
OPEN CAPTIONING: November 3, 2:00 pm
Click here for more information about the events above.
WARNING: Contains smoke effects and loud music.
CONTENT: Cambodian Rock Band contains strong adult content/language and off-stage violence. This play with live, loud rock music contains references to murder, kidnapping, drug use, and the Cambodian genocide.