Details
Select seats (PINK ■ ZONE D seats only), strictly limited availability.
$10 off other regular priced seats with same promo code.
Not valid on Super Savers. No exchanges, no refunds. Thank you.
More details here
$10 OFF MOST SEATS WITH PROMO CODE HAPPY40TH 
$10 off any seat except SuperSaver seats. Valid for performances Mar. 20 - Apr. 7 only. No refunds, no exchanges.
Buy Tickets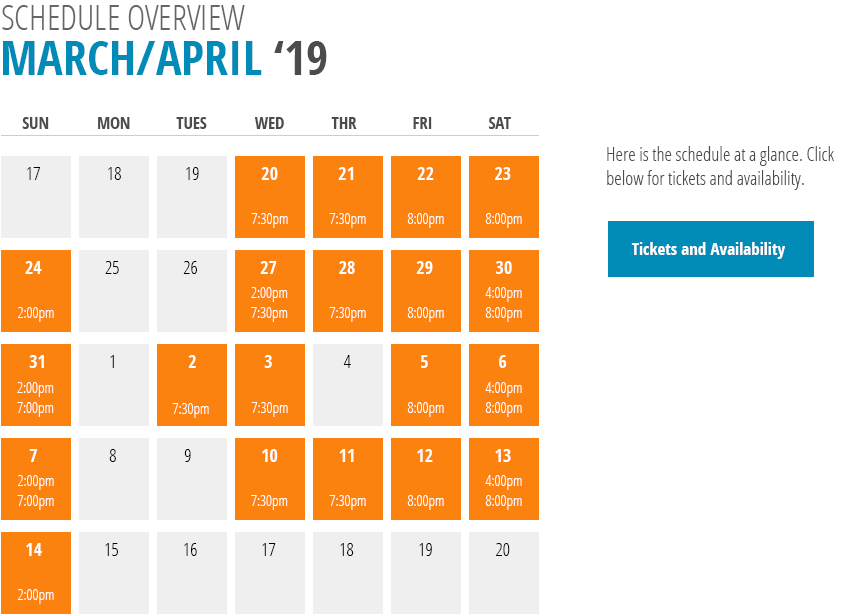 Events
$5 NIGHT: March 20, 7:30 pm (Tickets on sale at 4:30 pm)
WINE DOWN FRIDAY: March 22, post-show
MRTEA: March 24, 1:30 pm
COOKIE MATINEE: March 27, 1:30 pm
LOWELL NIGHT: March 28, 7:30 pm (Tickets on sale at 4:30 pm)
ASK THE ARTISTS POST-SHOW DISCUSSION: March 28 and April 4
EDUCATOR & MILITARY DISCOUNT DAY: March 30, 4:00 pm
TALK BACK WITH HISTORIAN ROBERT FORRANT: March 31, post-show (after 2pm Matinee)
LADIES NIGHT: April 2, 6:00 pm (must RSVP)
OPEN CAPTIONING: April 7, 2:00 pm
Click here for more information about the events above.
Creative Team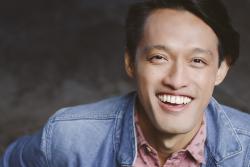 MRT: KNYUM, Miss Bennet: Christmas at Pemberley. Vichet is a Cambodian-American actor, writer, director, theater maker, originally from Dallas, Texas, and now living in New York City. As an actor, he's worked regionally at Trinity Repertory Company, Actors Theatre of Louisville, the Guthrie Theater, Shakespeare Festival St. Louis, the Huntington Theatre Company, Everyman Theatre, New Harmony Theatre, and Weston Playhouse. In NYC, he's worked at the Cherry Lane Theater, Pan Asian Repertory Theatre, Clurman Theatre at Theatre Row, Project Y Theatre, Woodshed Collective, Slant Theatre Project, and the Incubator Arts Project. His plays have been workshopped at Steppenwolf Theatre Company, Second Generation Productions, Crowded Outlet, Weston Playhouse, Cleveland Public Theatre, All For One Theater, Amios, Florida State University, and the New Harmony Project. He is the 2018 Princess Grace Awards recipient in Playwriting. His show KNYUM had its world premiere at Merrimack Repertory Theatre in the 2017-2018 season, and he's thrilled to return to this beloved theater. He is a proud graduate of the University of Evansville (BFA) and Brown University/Trinity Repertory Company (MFA). www.vichetchum.com
Joel Colodner (Joe Martin)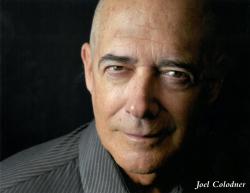 Joel has appeared at MRT in Native Gardens, A Christmas Carol, It's a Wonderful Life, Going to See the Kid, and Glengarry Glen Ross, in Rimers of Eldritch and That Hopey Changey Thing at Stoneham and as Solomon Galkin in Imagining Madoff, Freud in Freud's Last Session and Itzaq in Two Jews Walk into a War at the New Rep, the Stage Manager in the Huntington Theatre's Our Town, Signor Naccarelli in Light in the Piazza at SpeakEasy Stage and as V. Ira Taub in The Tale of the Allergist's Wife at Lyric Stage. He played King Henry in Henry IV parts One and Two, the Cardinal in The Duchess of Malfi, King of France in King John, Marcus in  Titus Andronicus and Polixenes in Winter's Tale for Actors' Shakespeare Project. He played the role of Uncle Peck How I Learned to Drive off-Broadway, was Starbuck in The Rainmaker for The Guthrie Theatre, Ritchie in Streamers, Mick in Comedians and Horatio in Hamlet at the Arena Stage and Konstantin in The Seagull at Pittsburgh Public Theatre and was in the revival of Arthur Miller's An American Clock at the Mark Taper Forum.
 
Tina Fabrique (Vivienne Martin)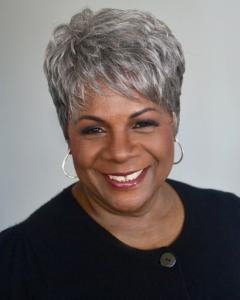 Tina is thrilled to be cast in this amazing project and to work with the brilliant Sean Daniels again. Ms. Fabrique was most recently featured as soloist in Gospel at Colonus at the Delacorte Theater in New York. Her other theater credits include: Broadway/ Nat'l Tours/ New York: How To Succeed; Bring In Da Noise;  Ragtime;  Once On This Island; ELLA; Truly Blessed; Dessa Rose; The Wiz; Dolphins and Sharks; South Pacific with Robert Goulet; 70 Girls 70; Don't Bother Me, I Can't Cope; and The Best Little Whorehouse in Texas with Ann-Margret. Regional Theater: Newsies; Informed Consent; Ma Rainey's Black Bottom; The Comedy of Errors; The Glass Menagerie; The Old Settler; and Women of Brewster Place. Television/Film: "New Amsterdam;" "The Last OG;" "Power;" "Person of Interest;" "Law and Order: SVU and Criminal Intent;" "Reading Rainbow" (sings theme); Black Magic for White Boys; and Sole Variations.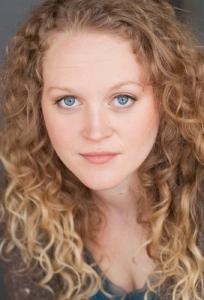 Caroline is a Steppenwolf Theatre ensemble member, where she was last seen in The Curious Incident of the Dog in the Nighttime, You Got Older, Linda Vista, The Fundamentals, The Flick, Airline Highway (including the Broadway production at Manhattan Theatre Club), The Way West, Three Sisters, Annie Bosh is Missing, and Where We're Born. Select Chicago credits: Lettie (Victory Gardens - Jeff Award, Best Actor), Uncle Vanya (Goodman Theatre); A Brief History of Helen of Troy (Jeff Award - Best Actress), The Knowledge, Harper Regan, In Arabia We'd All Be Kings (Steep Theatre); The Downpour (Route 66 Theatre); Port (Griffin Theatre); 4000 Miles (Northlight Theatre); and Moonshiner (Jackalope Theatre). Regional credits: Linda Vista (Mark Taper Forum) and Peerless (Yale Repertory Theatre). Television/Film: recurring role on the upcoming CBS show "Red Line," as well as "Chicago PD." She's also been in "Chicago Fire," Open Tables, and Older Children. She is also a proud company member of Steep Theatre and holds her BA from Columbia College Chicago.
Raviv Ullman (Peter Martin)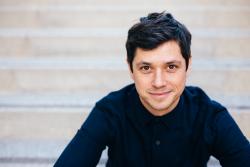 Raviv Ullman (Peter Martin) Raviv is honored to be making his Merrimack Repertory Theatre debut with this incredible team.  NY Theater: Usual Girls (Roundabout), Sticks & Bones (New Group), Russian Transport (New Group), Loneliness of The Long Distance Runner (Atlantic Theater), Bad Guys (Second Stage). Regional: Choice (Huntington Theater), Dead End (Ahmanson), Bad Jews (Geffen), Death Trap (Bucks County Playhouse), A Rosen By Any Other Name (Connecticut Critics Circle Nomination), as well as the Broadway national tour of The King And I.  Television: "Broad City," "Phil of The Future," "House," "Law & Order: SVU," "Law & Order: Criminal Intent," "Strangers," "Criminal Minds," "Cold Case," "Big Love." Thanks to Sean and Chris for having me on this historic season at MRT, and to Jack Kerouac for his ever inspiring body of work.
Sean Daniels (Playwright/ Director)
MRT: The Heath, Slow Food, Miss Bennet: Christmas at Pemberley, The Villains' Supper Club, Little Orphan Danny, Silent Sky, My 80-Year-Old Boyfriend, Women in Jeopardy!, The Making of a Great Moment, 45 Plays for 45 Presidents, Home of the Brave, Tinker to Evers to Chance, I and You, The Lion. Sean has directed at Manhattan Theatre Club (The Lion, Drama Desk Award & Theatre World Award, nominated for Lucille Lortel and Outer Critics Circle), Lynn Redgrave (NYC), The Kennedy Center (Washington, D.C.), St. James (West End, London – The Lion, winner of Best New Musical), Actors Theatre of Louisville, Arena Stage, Portland Center Stage, Geva Theatre, Old Globe, The Geffen, Playmakers Rep, A.C.T., Cleveland Play House, Milwaukee Rep, Alliance Theatre, California Shakespeare, Dad's Garage Theatre Company, Swine Palace, Neo-Futurists, Aurora Theatre, Crowded Fire, and the Edinburgh Festival Fringe. Sean has been named "one of the top 15 up & coming artists in the U.S., whose work will be transforming America's stages for decades to come" and "One Of Seven  People Reshaping And Revitalizing The American Musical" by
American Theatre magazine. His direction and shows have won "Best Play" and "Best Director" in the Bay Area, Portland, Rochester, and Atlanta. He's previously served as the Artist-At-Large for Geva Theatre Center and spent four years at the Tony Award-winning Actors Theatre of Louisville as the theatre's Associate Artistic Director (where he directed 17 productions including five Humana Festivals). Mr. Daniels is the former Associate Artistic Director/Resident Director of the California Shakespeare Theater and before that spent a decade as the Artistic Director and Co-Founder of Dad's Garage Theatre Company in Atlanta. He has developed new work with the Eugene O'Neill Theatre Center, Ars Nova, PlayPenn, Lark, PlayLabs, New York Stage and Film, Asolo Rep, Goodspeed Opera, Weston Playhouse, Bay Area Playwrights, Magic Theatre and was the first American director asked to attend the Baltic American Playwrights Conference in Hiiumaa, Estonia. He'd love to hear from you, on Twitter @seandaniels or email him at sean.daniels@mrt.org.
christopher oscar peña (Director)
christopher is a writer, originally from California, now residing in New York and LA.  Most recently, the Clarence Brown Theatre commissioned and produced the world premiere of his play The Strangers.  In New York, the Flea Theatre produced the world premiere of his play a cautionary tail.  His work has been developed by Playwrights Horizons, Goodman Theater, Public Theater, Two River Theater, INTAR, Ontological Hysteric Incubator, Playwrights Realm, Rattlestick Playwrights Theater, Old Vic, Orchard Project, Naked Angels, and New York Theatre Workshop, among many others. A two-time Sundance Institute Theater Fellow, he has also held fellowships with the Lark Play Development Center, was a recipient of the Latino Playwrights Award, an Emerging Artist Fellow at New York Theatre Workshop, Playwrights Realm Writing Fellow, and was a part of the US/UK Exchange (Old Vic New Voices). He's a proud member of New Dramatists, an Artistic Patriot at Merrimack Repertory Theatre, was named one of "The 1st Annual Future Broadway Power List" by Backstage, and has been published by NoPassport Press and Smith and Krauss.  In television, he was a writer on the Golden Globe-nominated debut season of the CW show "Jane the Virgin," and the critically acclaimed HBO show "Insecure" (as well as recurring on screen as the character Gary).  Currently, he writes for the Starz show "Sweetbitter" and is developing an original series based on Stephen King's novel Joyland for Freeform.  B.A. University of California, Santa Barbara/M.F.A. New York University, Tisch School of the Arts.
James J. Fenton (Scenic Designer)
MRT: Miss Bennet: Christmas at Pemberley (IRNE Nomination), Silent Sky (IRNE Nomination), Abigail/1702, The Outgoing Tide, The Devil's Music: The Life and Blues of Bessie Smith, Mrs. Mannerly. Off-Broadway/New York: Southern Comfort, The Musical, at The Public Theatre; Switzerland (NY Premier), Kunstler, Fall to Earth (New York Premiere), Small World at 59E59;  Promising (World Premiere) at The Beckett Theatre ; Third Rail Projects; Drop Dead Perfect (World Premiere) at St. Clements; When We Met (World Premiere); Academia Nuts(NYMF2014 Best Musical); InProximity, Theatre Co. Regional: Beckett in Brief (Norton Award-Outstanding Production) Commonwealth Shakespeare; Peter and the Starcatcher, Arkansas Rep; The Devil's Music, RMTC; Dancing Lesson, BSC (World Premiere). Television/Film: "Wizard of Lies" (HBO); "Blindspot" (NBC); "God Friended Me," "The Code" (CBS), "Dickinson" (Apple TV), "High Fidelity" (Disney+/ABC). www.jamesjfenton.com
Sarita Fellows (Costume Designer)
New York: Macbeth, The Winter's Tale, Measure for Measure (Classical Theatre); A Chronicle of the Death of Two Worlds (NYTW); Loving and Loving (Stella Adler Studio); MUD, Prospect, Fabuloso! (The Boundless Theater Co.); Forbidden City, A Bright Room Called Day, Golden Boy, Top Girls, Hoodoo Love (Juilliard); An Ordinary Muslim (Associate Designer, NYTW); Familiar (Associate Designer, Playwrights Horizon); Turn Me Loose (Associate Designer, Westside Theater). Regional: Her Portmanteau (ACT); Ain't Misbehavin' (Signature Theatre); Alvin and the Chipmunks Live (2SBN); Two Trains Running (Weston Playhouse); Berta Berta; A Late Morning with Reagan (CATF); Having Our Say (Philadelphia Theater Co); Robin Hood, Twelve Dancing Princesses, Singing in the Rain (Summer Theater of New Canaan). Film/TV:  "Sight Picture;" "Everybody Dies;" "Afronauts" (by Frances Bodomo, premier SWSX2016); "Dirt" (by Darius Clark Monroe, premier Sundance2016). Associate Professor Princeton University. Associate Professor NYU at Playwrights Horizons. MFA NYU/Tisch.
Brian J. Lilienthal (Lighting Designer)
MRT: 27 productions including: Slow Food, Miss Bennet: Christmas at Pemberley, Women in Jeopardy!, The Making of a Great Moment, The Realness: a breakbeat play, 45 Plays for 45 Presidents, Going to See the Kid.  Regional:  Over 250 productions at: Huntington Theatre; Arizona Theatre Co; Milwaukee Rep; Cleveland Playhouse; Pasadena Playhouse; South Coast Rep; Actors Theatre of Louisville (60 productions; 20 world premieres); GEVA Theatre Center; The Kennedy Center; Gloucester Stage; Cincinnati Playhouse in the Park; Arden Theatre; Trinity Rep (over 25 productions); Playmakers Rep. Opera: Long Beach Opera; Bard Summerscape; and Portland Opera Repertory Theatre.  Awards: Los Angeles Ovation Award for lighting design; MRT's Artistic Achievement Award, 2016; nominated multiple times for Boston's IRNE Award.  Education: MFA: California Institute of the Arts.  Other: Teaches lighting design at Tufts University; member of Patriots Program at MRT; Resident Lighting Designer, National Playwrights Conference, Eugene O'Neill Theatre Center 2007-2015.  Mr. Lilienthal lives in Somerville with wife, Emily, daughter Eliza, and dog Babe.  He plays drums in a rockabilly/jump blues band that plays throughout the Boston metro area. www.BrianJLilienthal.com
David Remedios (Sound Designer)
MRT: Slow Food; Miss Bennet: Christmas at Pemberley; Murder for Two; Villains' Supper Club; Knyum; The Royale; Women in Jeopardy! (Onstage Theatre Award); The Making of a Great Moment; Abigail/1702; Home of the Brave; I and You; Out of the City; Oceanside; The Best Brothers; Year Zero (original music and sound); Two Jews Walk into a War; The Blonde, the Brunette, and the Vengeful Redhead. Recent: Quack (Alley Theatre); Berta, Berta; A Late Morning (in America) with Ronald Reagan, Contemporary American Theater Festival; Old Money, Commonwealth Shakespeare Company; The Curious Incident of the Dog in the Night-Time and The Scottsboro Boys (IRNE Awards for Sound Design), SpeakEasy Stage Company. Regional: American Repertory Theatre; Huntington Theatre Company; Portland Stage; Trinity Rep; Geva Theatre Center; The Studio Theatre; 59E59; Theatre for a New Audience; La Jolla Playhouse; Berkeley Rep; CENTERSTAGE Baltimore; Cincinnati Playhouse. International: Prominent arts festivals in Bogotá, Paris, Hong Kong and Edinburgh. Awards: IRNE, Connecticut Critics Circle, Elliot Norton. David is Program Head of Sound Design at Boston University, a proud member of United Scenic Artists Local USA 829, and is a founding member of MRT's Artistic Patriot Program. www.remediossound.com.
Michele Volansky (Dramaturg)
Michele Volansky is Chair and Associate Professor of Theatre at Washington College and the Associate Artistic Director for PlayPenn. She has worked on nearly 200 new and established plays in her professional career and has served on the artistic staffs at Actors Theatre of Louisville (1992-95), Steppenwolf Theatre Company (1995-2000), and Philadelphia Theatre Company (2000-2004). She has served as reader for new play programs across the United States, as well as an editorial reviewer for Methuen Drama. She is a past president of LMDA, the Literary Managers and Dramaturgs of the Americas (2002-2004) and is the 1999 inaugural co-recipient of the Elliot Hayes Award for Dramaturgy. She holds a B.A. in English from Washington College, an M.A. from Villanova University, and a PhD from the University of Hull (England); her dissertation explores the politics and advocacy of the critics Kenneth Tynan and Frank Rich.
Jakob W. Plummer (Production Stage Manager)
Broadway: Pretty Woman, Oslo (Tony Award Best Play), Sunday in the Park with George, A View from the Bridge (Tony Award Best Revival of a Play), The Crucible. Other credits include productions with The Kennedy Center, Lincoln Center, Juilliard School of Music, A.R.T., The GRAMMY Awards, The U.S. Open, TEDTalks, The Actors' Fund, The Junior Theatre Festival, Heartbeat Opera, Weston Playhouse, Playhouse Square, Cain Park, The World Science Festival, and Civic Entertainment. Jakob is a core member of Fair Wage Onstage (fairwageonstage.org) and an über-proud member of Actors' Equity Association.
Photos
By Sean Daniels
Based on the book by Jack Kerouac
Directed by Sean Daniels and christopher oscar peña 
Press wishing to download high-res photos can do so from our Flickr collection.