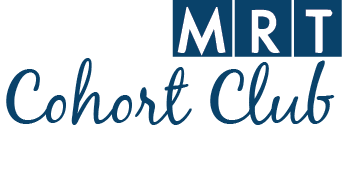 Cohort applications are currently on hold.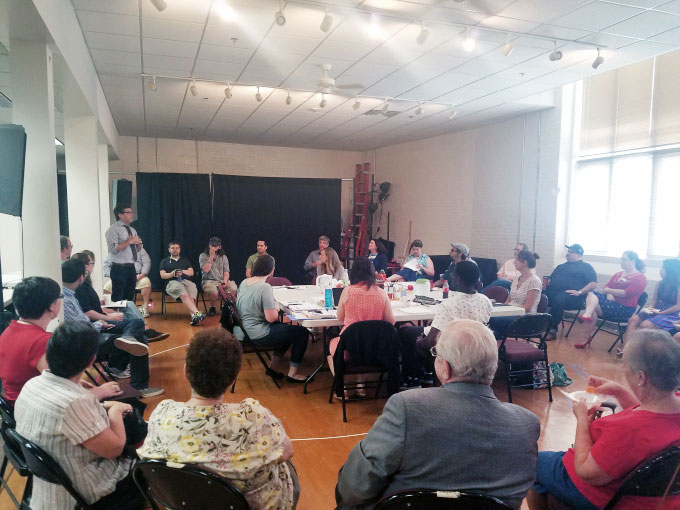 THE BIG IDEA
The MRT Cohort Club is a fun and fascinating opportunity to be part of making professional theatre, right here in Lowell. Members join the team on one or more shows through the season, and become a vital part of the MRT family.
All Cohorts have full access to rehearsals, tech, and previews, following a show all the way from first rehearsal through opening night. It's not uncommon for Cohorts to have one-on-one time with with the actors and other artists who put on shows at MRT. They also get exclusive invites to special events with the MRT staff and artists--celebrations, meet-and-greets, cookouts, and more.
OUR PART
MRT opens its doors to you as a Cohort.
You will be welcome at all rehearsals, including technical rehearsals where we introduce lights, sound, sets, and costumes. You will get to watch preview performances. Even when you can't make it, you'll know what's going on - each member of the club receives daily rehearsal and performance reports.
We'll also find a few post-rehearsal nights for everyone to go for drinks, and we'll invite you to special gatherings with MRT's delightful staff and artists.
YOUR PART
As a Cohort, you'll read each script to get ready for the first rehearsal.
You'll attend two rehearsals a week--or more, if you want to! You can stay for as long or as short as you wish.
Then, at least once a week, you'll write about your experience in rehearsal using whatever medium most excites you--you can start a rehearsal blog, write facebook posts, or just keep a handwritten journal. We may repost your writing on our own blog.
READ MORE
Some sample Cohort blog posts from 2017-18 Season:
Rehearsing for The Royale: "Energy and Rhythm" by Carol Lyman, Cohort
Silent Sky is simply radiant: "Send More Sky" by Amy Roeder, Cohort
Lost Laughs... presented an artistic challenge: Silence and Reality of Film and Stage by Gail Gauthier, Cohort
SPONSORS

The Cohort Club is funded in part by Mass Humanities, which receives support from the Massachusetts Cultural Council and is an affiliate of the National Endowment for the Humanities.
HISTORY
See how the program went at Geva Theatre Center in Rochester:
Cohort Year 2 Wrap Up: "one of the greatest testaments to human skill, ingenuity, and spirit that I know."
PHOTO (l-r) Maggie Carr, Jacob Sherburne, John Gregorio, Kristen Mengelkoch, Lorene Chesley, and Barlow Adamson in The Villains' Supper Club. Photo by Meghan Moore