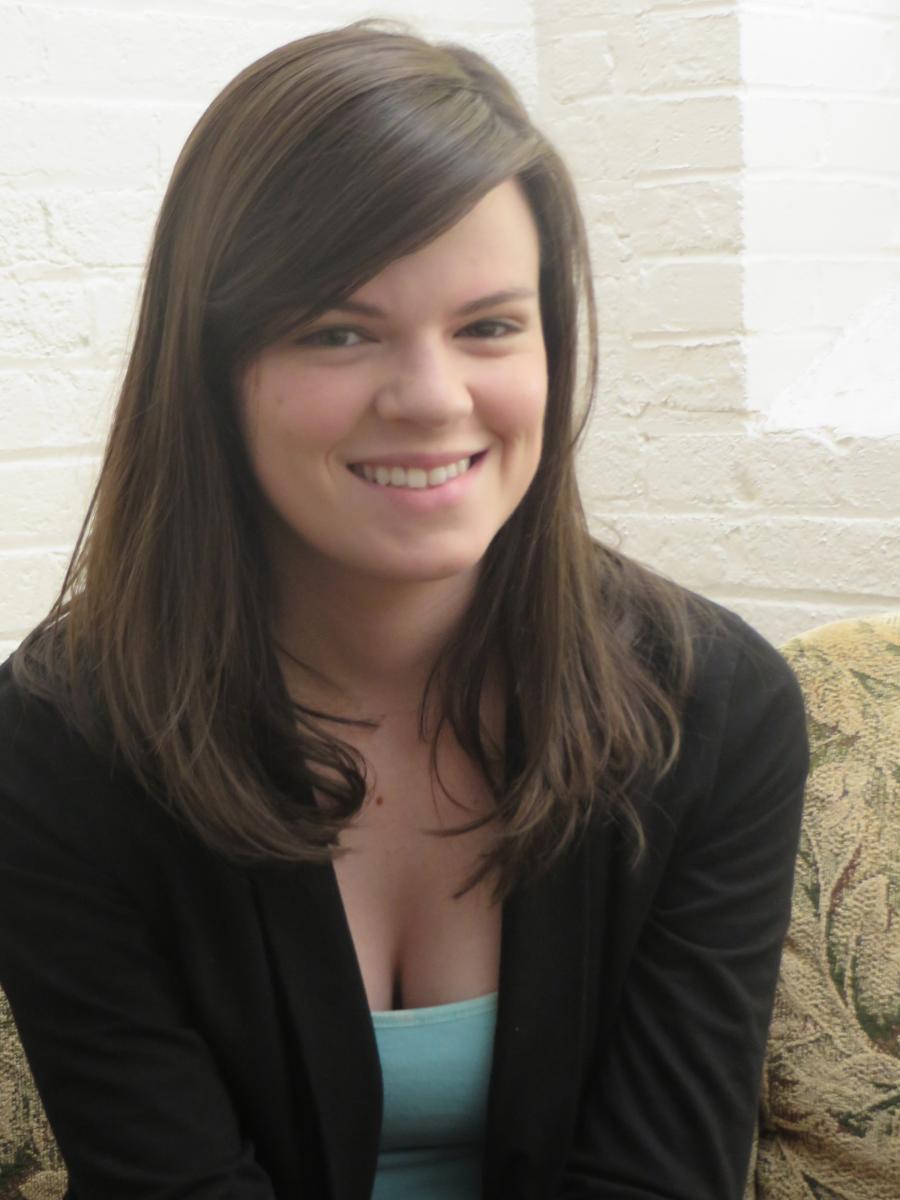 It was in 7th grade that Erin got dragged into her love of theatre. Her school was performing scenes from The Wizard of Oz, and the director needed a Mrs. Gulch. "I said, 'please don't make me do it!'" Erin remembers. "But she did. And I've loved theatre ever since."
Now a senior at Merrimack College majoring in Theatre and English, she's done it all—from lights to sets to stage managing to performing—and she's spending the summer here at MRT as our Administrative Intern.
"I figured I'd be sitting behind a desk, filing and doing data entry… but I've gotten more responsibility than I thought I would. And I like that."
Administration for a theatre company like MRT entails a whole lot of diverse tasks, and Erin has had to jump head-first into things she hadn't necessarily expected to be doing. When she arrived in June, she found the spacious rehearsal hall bursting with hundreds of donated items to be sold at the Artistic Excellence Auction; Erin played a key role in getting things organized, accounted for, packed, and ready to go, not to mention working all day and evening at the auction itself.
Since then, she's been spending a lot of time writing content for MRT's PlayGuide series, a task for which her English major leaves her well-prepared. Researching and writing on subjects from Moliere to Walt Whitman to the Chicago Cubs makes for work that's far more engaging, and challenging, than what she'd anticipated for a summer internship.
And yes, there's still a fair amount of the nitty-gritty: filing receipts from the past year, printing tickets for the next, small parts of the big picture of MRT's administrative side: doing the hard and rewarding organizational, communicational, and creative work that keeps shows going up, and keeps our audiences excited to see them. Erin grew up in Lowell, going to Spinners games and MRT shows, and she's thrilled to lend her talents to her hometown theatre for a handful of months.
In return, she gains a window into how it all happens—a different view than the one she's gotten from the artistic and production angle she's taken through her theatre life. Her previous jobs (at Canobie Lake Park's "Screeem Fest" and at Salem's Witch History Museum) have involved some elaborate costumed work. "At the Witch History Museum, I was dressed as a Puritan," she reminisces. "So honestly, it's just nice to be able to wear pants."