HUMANS: A Book and Play Discussion of:
THE MAKING OF A GREAT MOMENT by Peter Sinn Nachtrieb, and
SAPIENS: A BRIEF HISTORY OF HUMANKIND by Yuval Noah Harari
SUNDAY JANUARY 22, 4:30 PM
HYPERTEXT BOOKSTORE AND CAFE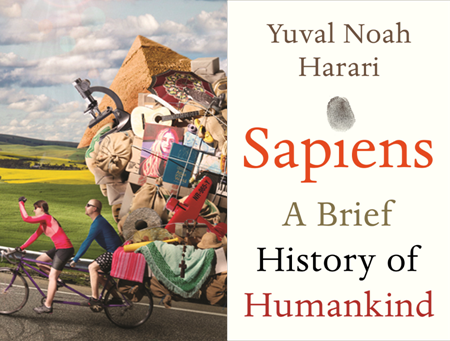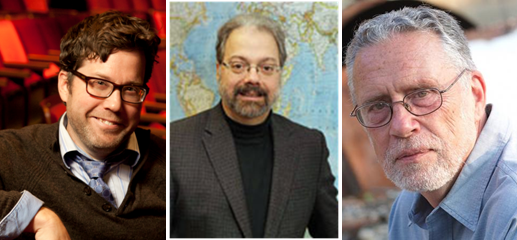 Director Sean Daniels, MRT | Professor David M. Kalivas, Middlesex Community College | Professor Robert Forrant, UMass Lowell
Merrimack Repertory Theatre's The Making of a Great Moment was inspired by the bestselling book Sapiens.
So what were those moments that changed everything? How did our species go from an unremarkable bunch of primates to having total control of the planet? And what does it have to do with things like collaboration, empathy-building, and collective storytelling--the calling card of all theatre-makers (whether they're on bicycles or not)?
Come to HyperText, Lowell's downtown bookshop, for an enlivened discussion weaving together history, anthropology, and theatre with the play's director Sean Daniels, plus scholars including UMass Lowell's Robert Forrant and Middlesex Community College's David Kalivas.
HyperText Bookstore | 107 Merrimack Street | Lowell, MA
FREE admission
Not familiar with Sapiens? Get a primer on Yuval Noah Harari's fascinating ideas: