MRT's Young Company is a professional theatre training program for high school students interested in all aspects of performing arts and new play development as a career. Nationally recognized playwrights, actors, and directors will work closely with students to develop their own voice in their scripts and learn about performing improv, musical theatre, and modern approaches to acting and auditioning. The final presentation from our summer program will showcase material created by the members of our Young Company with scenes from the works of today's leading playwrights on the MRT stage. Young Company is designed to prepare students for college theatre programs and careers in the field.
MRT's Young Company:
Gives young people the opportunity to express their ideas, define their unique voice, and build community through theatre creation.
Offers fun, fully-immersive opportunities for students to better understand the inner workings of a professional theatre.
Builds strong connections between youth and leaders in the American theatre.
Brings together a broad range of students with a variety of interests and theatrical experience.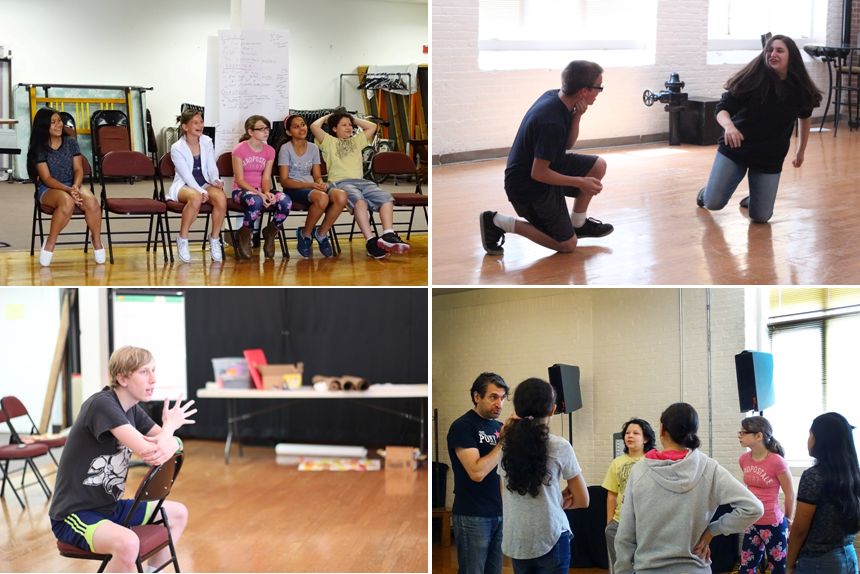 2018 SUMMER PROGRAM DATES
July 16 - August 3, 2018
Monday - Friday, 9:00 am - 3:00 pm
For students entering grades 9-12
Our three-week summer session engages students in theatre-making from many angles: acting, creative writing, improvisation, movement, and more. Students work with professional theatre artists and create an original presentation, based on their own stories. The summer session concludes with a performance of students' work on the MRT stage.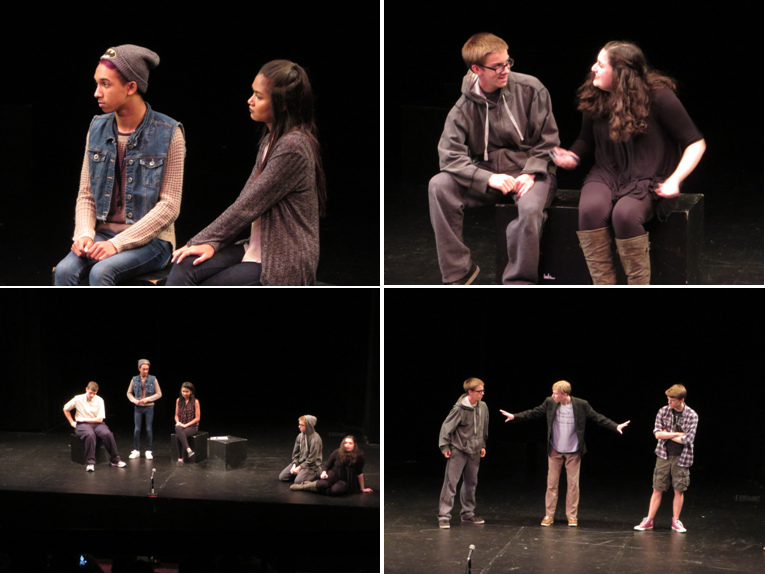 FALL-SPRING PROGRAM
Young Company continues to meet during the MRT season, offering a window into the fascinating work of professional theatre artists. Opportunities include:
Rehearsal and Tech Observation: Students watch acting and technical rehearsals of select MRT productions, seeing them unfold all the way to opening night.
Workshop Attendance: Students can sit in on workshops of the brand new plays MRT is developing with nationally-renowned playwrights.
Master Classes and Artist Talks: MRT staff and artists offer classes and discussions, sharing their own expertise and experience.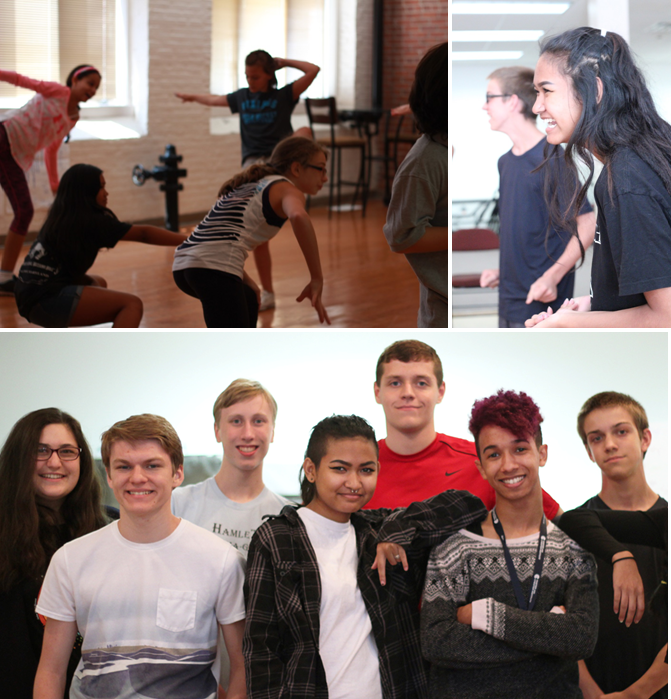 2018 PRICING
Includes participation in summer and year-round programs
BEFORE MAY 1: $425 per student
AFTER MAY 1: $450 per student
REGISTRATION ENDS JUNE 30, 2018
REGISTRATION
There are three ways to register:
DEPOSIT
A non-refundable $100 registration deposit is due at time of registration and full tuition is due by June 30. For questions, please call or email Will Rogers.
SCHOLARSHIP OPPORTUNITIES & PAYMENT PLANS
Need-based scholarships are available on a first-come, first-served basis. Payment plans are also available. To apply, call or email Will Rogers.
Will Rogers, Young Company Director
will.rogers@mrt.org
978-654-7562
2018-19 Teaching Artists (others are to be announced)
Vichet Chum wrote and starred in the world premiere of KNYUM at MRT. He is a Cambodian-American actor, writer, director & theater maker, originally from Dallas, Texas and now living in the best city in the world, New York City. Regionally, he's worked at Trinity Repertory Company, Actors Theatre of Louisville, the Guthrie Theater, Shakespeare Festival St. Louis, the Huntington Theatre Company, Everyman Theatre, New Harmony Theatre, and Merrimack Repertory Theatre. In NYC, he's worked at the Cherry Lane Theater, Pan Asian Repertory Theatre, the Clurman Theatre at Theatre Row, Project Y Theatre, Woodshed Collective, Slant Theatre Project and the Incubator Arts Project. His plays have been workshopped at Second Generation Productions, Weston Playhouse, Cleveland Public Theatre, All For One Theater and Amios. He's also a co-founder and resident member of the arts company The Group Lab (thegrouplab.com). Last, but certainly not least, he is a proud graduate of the University of Evansville (BFA) and Brown University/Trinity Repertory Company (MFA). vichetchum.com
Angie Jepson was the fight choreographer for MRT's The Villains' Supper Club. She is a fight director, actress, and professor in the Boston area. Fight directing credits include: Tiger Style!, Becoming Cuba, and M with the Huntington Theatre Company, Romeo and Juliet with Commonwealth Shakespeare Company, Fences with Gloucester Stage Company, The Scottsboro Boys, Appropriate, Bloody Bloody Andrew Jackson, and Bad Jews with SpeakEasy Stage Company, Camelot with New Repertory Theatre, and Guards at the Tajwith Central Square Theatre, among many others. As an actress, Angie has worked with many of the same companies, and as a professor, Angie currently teaches at the Boston Conservatory at Berklee, the American Repertory Theatre Institute program, the New England Conservatory, and UMass Boston.
Richard Liccardo is a Los Angeles based teacher, actor, and director. He started his career in New York, and quickly began globe hopping, teaching and performing on three continents. He spent several years working with local drama groups, teaching schools, writers, and journalists in Kenya devising and performing short plays relating to existing health issues impacting the community. After returning to the United States, Liccardo taught acting, voice and speech, physical character and movement, and improvisation with the Denver Center Theatre Academy, Perry Mansfield Performing Arts School, Colorado Theatre Guild, The Rage, and the Joffrey Ballet School's summer intensive. Most recently he spent three months in Dachang "Movie Town" China with the Studio School Workshops and in LA with the Studio School BFA program. As an actor, Richard most recently played Stephen Spettigue in Charles Aunt and Planchet in Three Musketeers both for the Denver Center Theatre Company as well as Chorus Two in Bob: A Life In Five Acts for the Echo Theatre Company in Los Angeles. He also a voice over artist and can be heard in Colorado Tourisms "Come to Life" campaign commercials as the voice of Colorado tourism for 5 years running. Liccardo received his MFA from the National Theatre Conservatory.
Read musings from last year's Young Company here.