MRT's Young Company is a professional theatre training program for high school students interested in all aspects of performing arts and new play development as a career. Nationally recognized playwrights, actors, and directors will work closely with students to develop their own voice in their scripts and learn about performing improv, musical theatre, and modern approaches to acting and auditioning. The final presentation from our summer program will showcase material created by the members of our Young Company with scenes from the works of today's leading playwrights on the MRT stage. Young Company is designed to prepare students for college theatre programs and careers in the field.
MRT's Young Company:
Gives young people the opportunity to express their ideas, define their unique voice, and build community through theatre creation.
Offers fun, fully-immersive opportunities for students to better understand the inner workings of a professional theatre.
Builds strong connections between youth and leaders in the American theatre.
Brings together a broad range of students with a variety of interests and theatrical experience.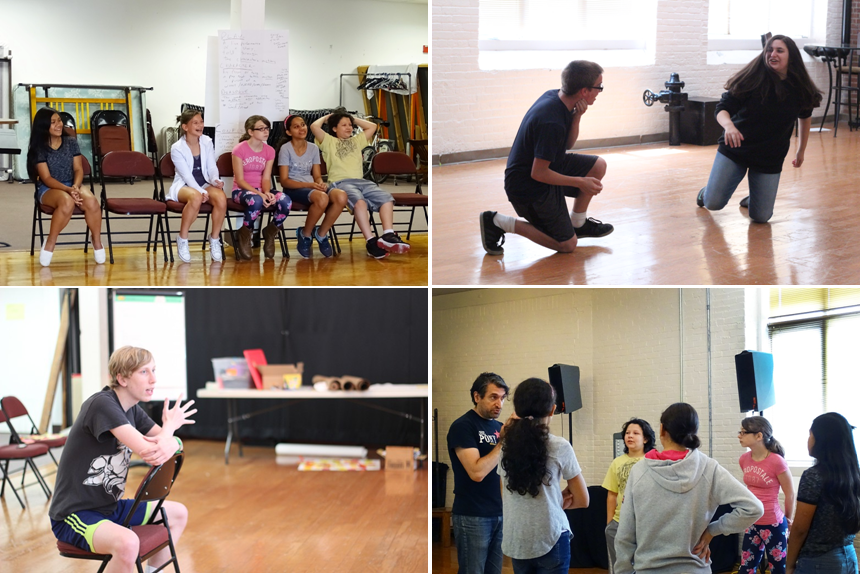 2020 PRICING
Includes participation in summer and year-round programs
BEFORE APR 1: $550 PER STUDENT
AFTER APR 1: $625 per student
SCHOLARSHIPS Available, please see below.
REGISTRATION ENDS JUNE 26, 2020
REGISTRATION
There are three ways to register:
DEPOSIT
A non-refundable $100 registration deposit is due at time of registration and full tuition is due by June 26. For questions, please call or email box_office@mrt.org
SCHOLARSHIP OPPORTUNITIES & PAYMENT PLANS
Need-based scholarships are available on a first-come, first-served basis. Payment plans are also available. To apply, call or email box_office@mrt.org
2020 SUMMER PROGRAM DATES
July 13 - 31, 2020
Monday - Friday, 9:00 am - 3:00 pm
For students entering grades 9-12
Our three-week summer session engages students in theatre-making from many angles: acting, creative writing, improvisation, movement, and more. Students work with professional theatre artists and create an original presentation, based on their own stories. The summer session concludes with a performance of students' work on the MRT stage.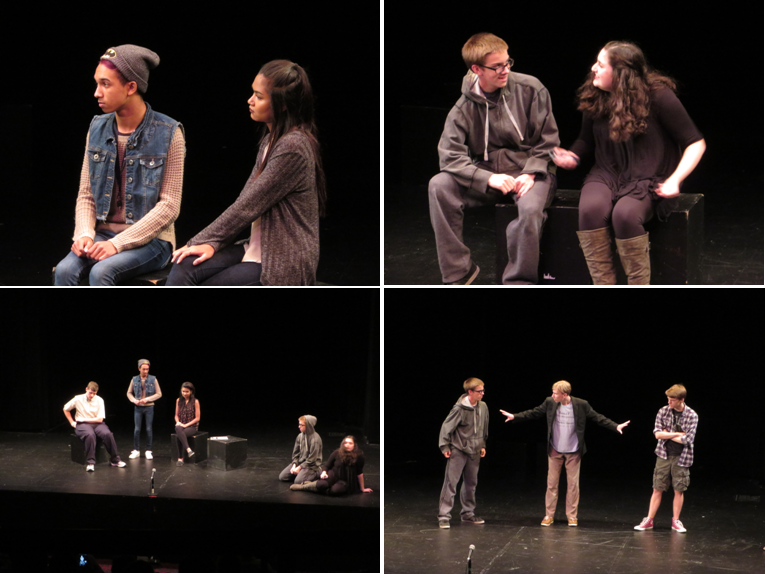 MRT WELCOMES NEW YOUNG COMPANY DIRECTOR
ROBERT CORNELIUS 
Esteemed Chicago educator, actor, writer, and singer Robert Cornelius will once again join the staff of Merrimack Repertory Theatre this summer to direct the MRT Young Company, a professional theatre training program for high school students.
A pillar of the Chicago theatre community for more than 30 years, Cornelius served 11 years as the Arts Education Director at the Tony Award-winning Victory Gardens Theater. Like the MRT Young Company, the program he created there combined elements of both performance and writing. Students learned how to access their emotions through first-person stories, slam poetry, and the texts of established playwrights.
After the Summer
Young Company continues to meet during the MRT season, offering a window into the fascinating work of professional theatre artists. Opportunities include:
Rehearsal and Tech Observation: Students watch acting and technical rehearsals of select MRT productions, seeing them unfold all the way to opening night.
Workshop Attendance: Students can sit in on workshops of the brand new plays MRT is developing with nationally-renowned playwrights.
Master Classes and Artist Talks: MRT staff and artists offer classes and discussions, sharing their own expertise and experience.